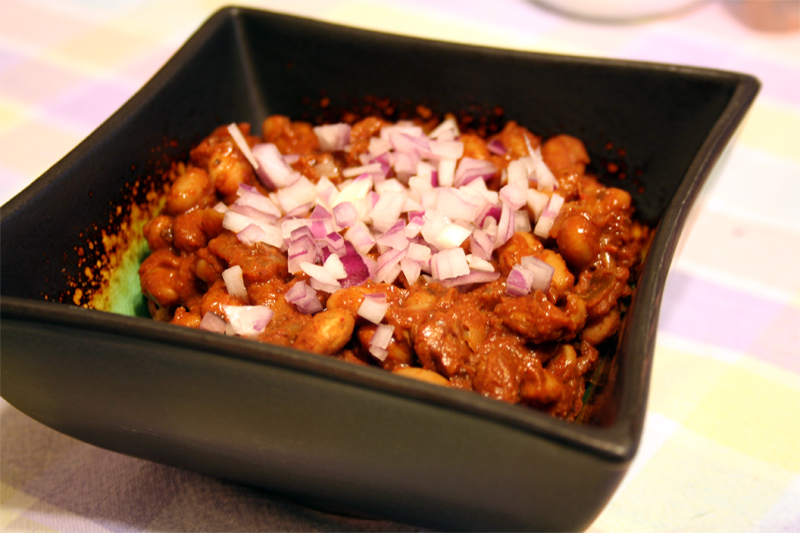 Happy Cinco de Mayo, and what would be more appropriate than some Mexican food for the celebration!
Each week I have taken on a new slow cooker bean dish and this time around we used two pounds of pinto beans to create a vegetarian chili, and loosely based on one inspired from the the book American Wholefoods Cuisine, by Nikkie & David Goldbeck, and found on page 43 from the short-order cooking chapter in the hardcover, 1983 edition, this chili recipe also fits in with the Eat To Live dietary guidelines with no oil, fat, or sugar added.
Ingredients
2
lb
Pinto beans, rinsed, soaked overnight and drained
2
Cups
Onions, chopped
4
Ribs
Celery, chopped (1 ½ cups)
1
Tbsp
Garlic, minced
1
Tbsp
Onion powder
1
Tbsp
Cumin, ground
3
Each
Bay leaves
1
Tbsp
Smoky paprika
¼
Cup
Chili powder
3
Cups
Beef stock
3
Cups
Vegetable stock
2
Cups
Tomatoes, diced
Procedure Steps
1.
Drain the soaked pinto beans and add them to the pot of a slow cooker along with the remaining ingredients and stir well and cover. You want just enough of the stock to cover all the ingredients, adjust your quantity of stock as needed. Turn the heat to the highest setting and allow the crock pot to come to a simmer, then reduce the heat setting to a medium heat and allow to slow cook for 6 hours, or until beans are tender.
2.
Remove cover and stir well, then keep on medium-low heat for 1 more hour for the beans and chili to thicken up
Serve over steamed brown rice if desired
This recipe was prepared on Eat To Live, Week 6, and linked from Eat To Live, Week 6 Recap of our ETL diet and lifestyle, you can follow our complete progress at Eat To Live. The ETL Week 6 Recap update will be available soon.