Cajun Chef Ryan blog is created by Ryan Boudreaux.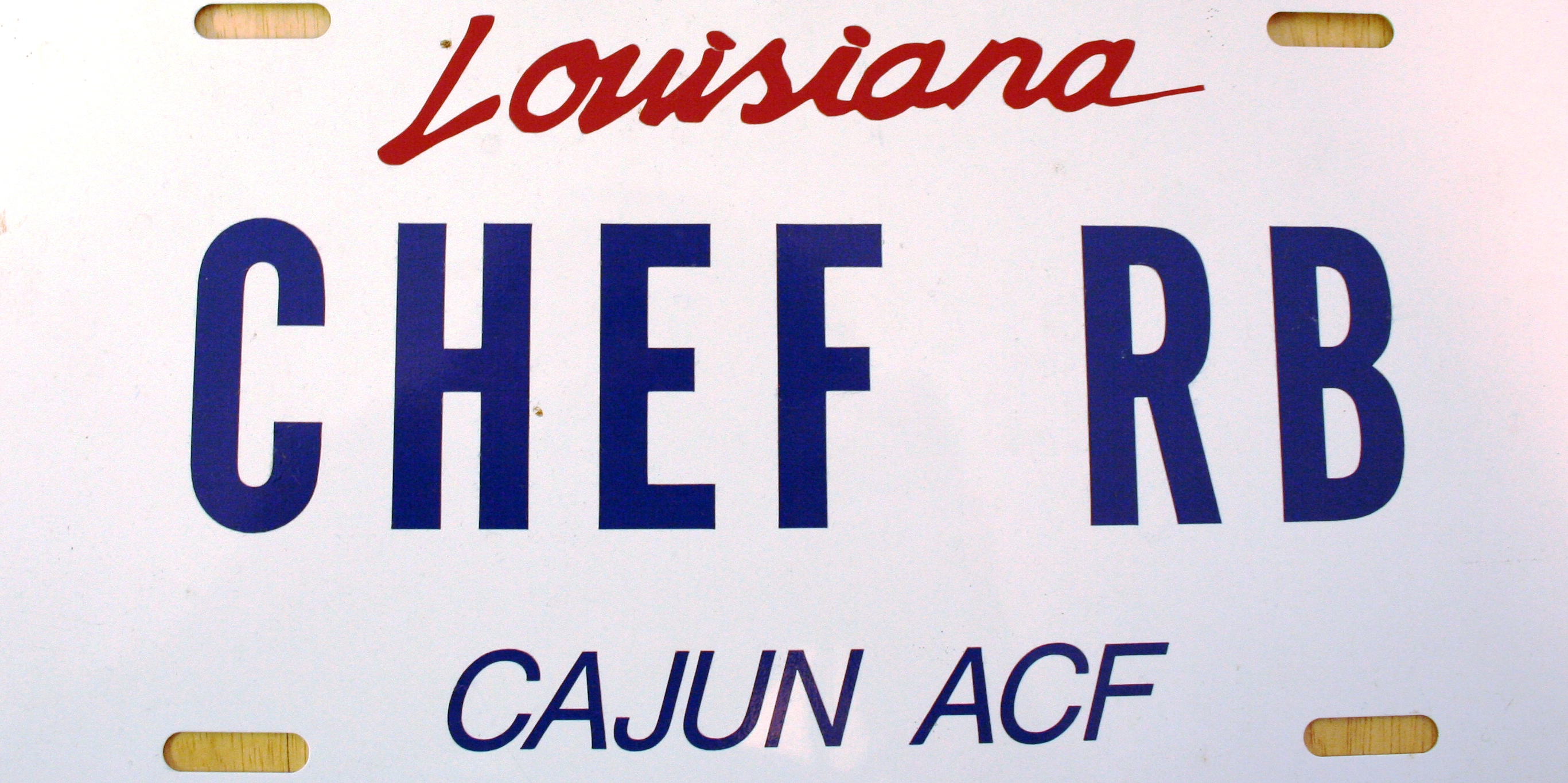 I have always wanted to record and document the knowledge base of information and material that I have collected for 33+ years of my cooking experience, with 21 of them spent as a professional chef. So it is with great pleasure that I start the Cajun Chef Ryan blog which will be the focal point of my project for putting into digital form what is currently stored in my brain and a dozen or so notebooks, 3-ring binders, and many manila folders from the 18 various restaurants and institutions that allowed me to cook and chef throughout my culinary career.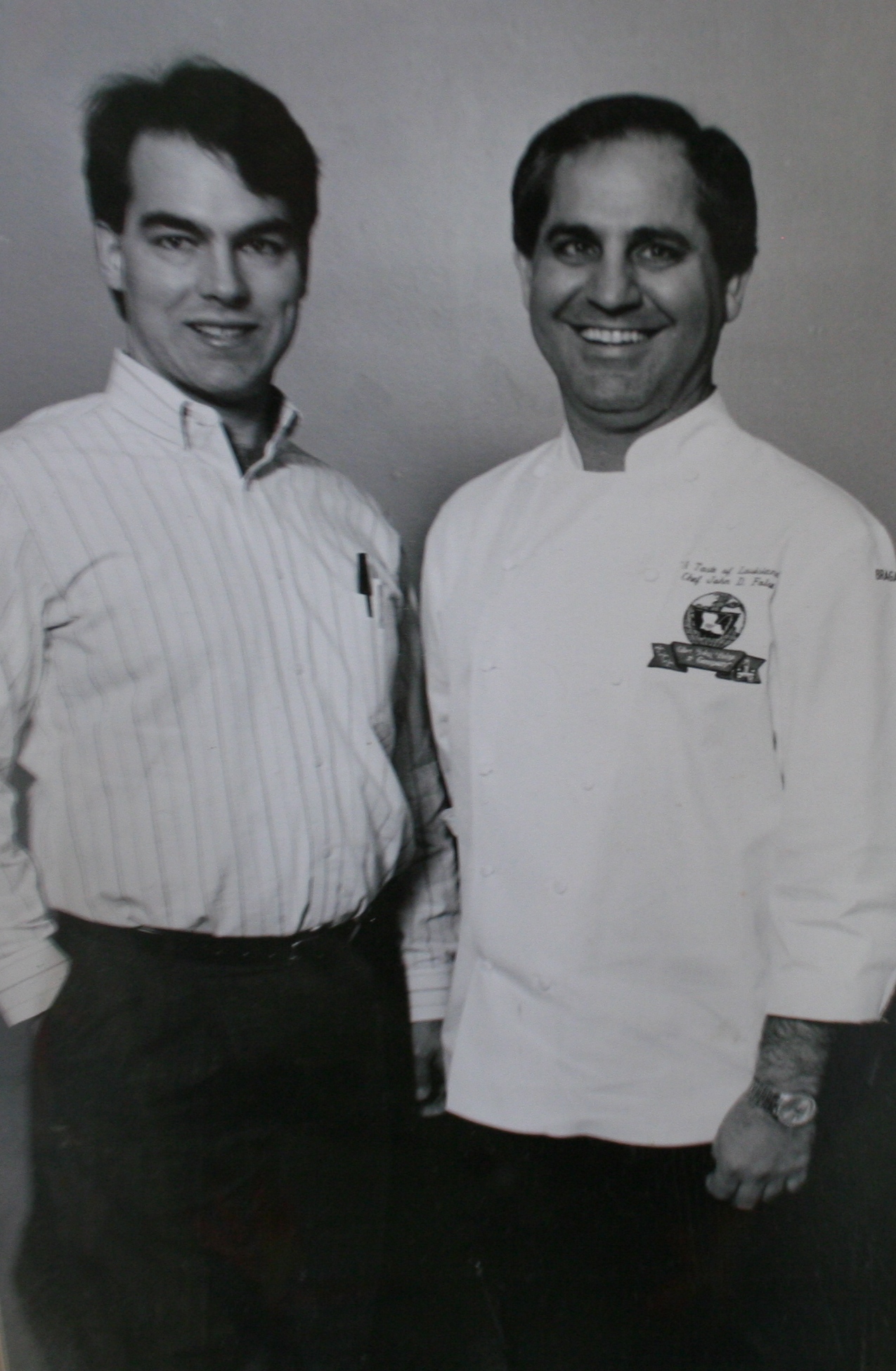 That's me on the left in a photo taken with John Folse at an ACF- New Orleans Chapter function back in the 1980's. A lot has changed since then, but it is also my hope to capture and document the family culinary heritage and traditions of days gone by. Recipes that my Grandmothers and Great Grandmothers used to make are awaiting their rightful place in the digital world! I have fond memories of Momom Boudreaux's potato salad, divinity candy, pecan pies, and gumbo. I can remember my Uncle Buford preparing smoked and barbecue Vinson, chicken, and sausages. My mothers Drunken Shrimp and Garlic Roasted Pork Loin were always favorites, and my dad to this day makes the best Slow Charcoal Roasted Half Chickens I have ever eaten!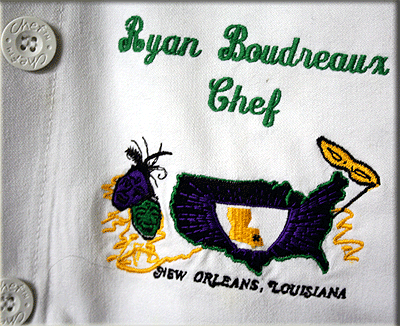 In the later years of my activity with the ACF-NO Chapter I also became involved with the American Institute of Wine and Food (AIWF) and was given an honorary chef jacket for my affiliation with them and their causes. This is the only chef jacket that I have left, it has a special place in my heart with fond memories of 21 years in the restaurant industry. I also participated in several AIWF events including a few with Julia Child, she was in town on occasion and I assisted with a cooking demonstration that she gave at Macy's.
To read more about me, click on my Introduction blog post from May 9, 2008.
Culinarily yours!
Ryan Boudreaux