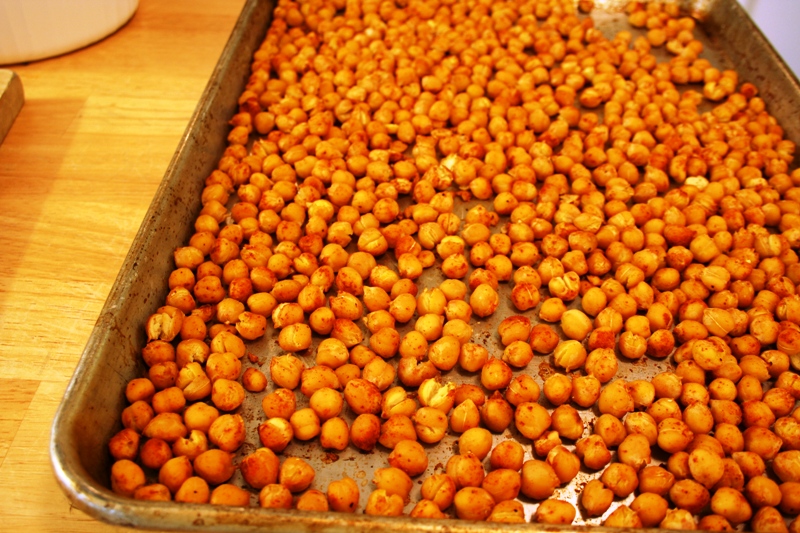 Inspired by the post found in my FoodBuzz in box by Chef Dennis and his blog "More Than a Mount Full – A Culinary Journey", and his post entitled, Chick Pea Frenzy!!!, I happened to have about 3 cups of garbanzos in the fridge that need some quick uses, and this was the perfect fit.
Adapting from the basic recipe, I have omitted the oil to stay on point with the Eat To Live dietary guidelines, and instead of using the Cajun spice I added some of my Finger Lickin Rub. These roasted garbanzo beans were used as a garnish on top of some Curried Couscous which was prepared the same day.
Procedure Steps
1.
Pre-heat oven to 425° F., place garbanzos on a sheet pan and toss until well and evenly coated with the rub.
2.
Roast in the oven for 30 to 40 minutes, or until crispy.
We added some of these roasted garbanzo beans to the top of the Curried Couscous for some added beans and it also adds some crunchiness too.
This recipe was prepared on Eat To Live, Week 4, and linked from Eat To Live, Week 4 Recap of our ETL diet and lifestyle, you can follow our complete progress at Eat To Live.