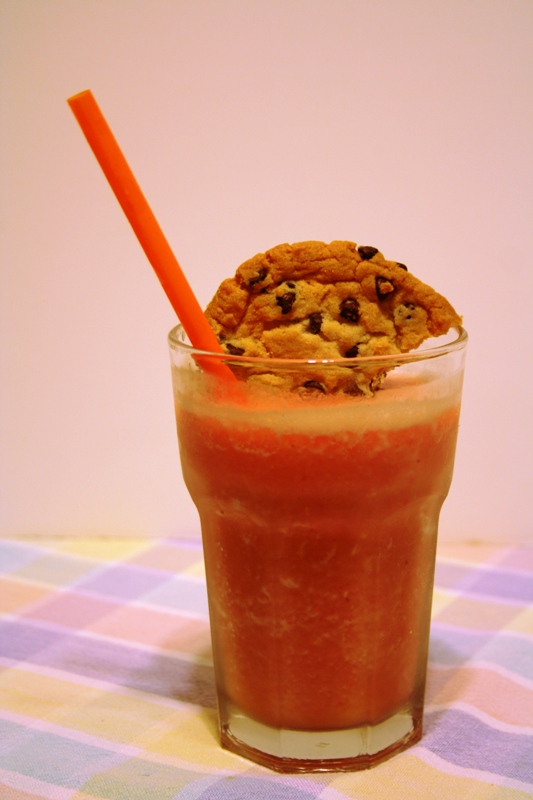 Having become a huge fan of smoothies in my teenage years in the 1970's, and having worked at a natural foods restaurant later on in the early 1980's, I continue to enjoy their variety of flavors from all and various fruits. Most times they are made from whatever fresh fruit we happen to have available, and my favorites have always been banana and strawberry, so when I combined these fruits with some fresh sweet pineapple, the flavor was as great as our salivating expectations.
I first wrote about my basic smoothie recipe in the post Nature's Way And Back In the Day on October 9, 2008.
Ingredients
1 ½
Cups
Pineapple, cut into chunks
1
Medium
Banana, sliced
8
Medium
Strawberries, sliced
¼
Cup
Honey
1
Cup
Filtered water
4
Cups
Crushed ice
Procedure Steps
1.
In a blender combine the pineapple, banana, strawberry, honey, and water. Blend until smooth.
2.
Add the crushed ice and continue to blend again until smooth.
Yield: 3 tall glasses.
This recipe was prepared on Eat To Live, Week 4, and linked from Eat To Live, Week 4 Recap of our ETL diet and lifestyle, you can follow our complete progress at Eat To Live.