Now that Mardi Gras is over and for us Catholics and members of other denominations that observe Lent typically we give something up during the weeks before Easter. Moreover, in doing so we have selected to give up coffee and all red meats for the season of Lent, but look forward to eating much more seafood, and plenty of the bounty of the sea.
For the 40 days of the reflective, penitential season, it also can mean a season of giving to others. That is an idea that can extend beyond people of faith, to the betterment of our community. That might mean spending time in community or charitable work that serves vulnerable members of the community such as children, the sick or the elderly. Giving also means more than just opening up your pocket book, but can equate to giving of your time. Volunteering at the local food bank, charity organizations, or other non-profits that serve the community go much farther to helping the community. It also builds self-esteem knowing that you helped someone else have a better day. Locally, we have donated time in volunteering at local Catholic charities, food pantries and childcare giving. Globally, we donate money to several charity organizations throughout the year, in addition, I participate in the BloggerAid Changing the Face of Famine, bloggers making a difference.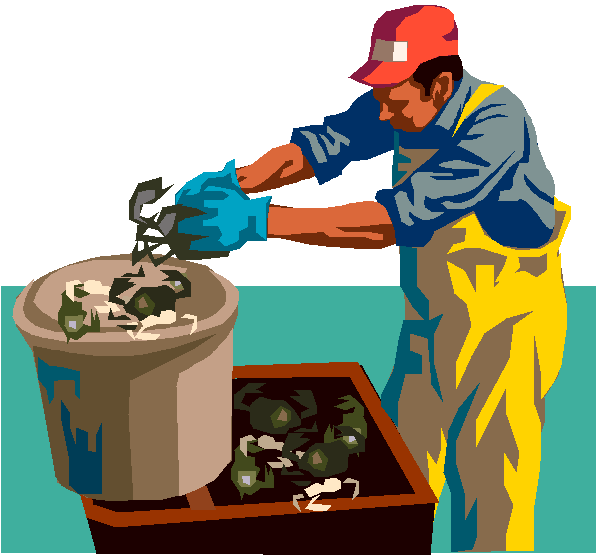 Back to food…what kind of seafood is available fresh this time of year, well, we still have oysters, shrimp and crabmeat, though still quite expensive, and if you are willing to shell out $12.00 a pound for fresh Louisiana crawfish tails you can get them too. Marcelle Bienvenu who writes in her article "It's still too early for crawfish, but other Lenten choices abound" found in the Times-Picayune, the New Orleans newspaper and NOLA.com online, she reports that crawfishermen are bringing in really small catches right now, but warming temperatures in the next few months will have them increasing in numbers.
Today's Lenten choice recipe is a quick and easy dish of sweet and spicy shrimp, inspired by the Weight Watchers recipe from page 32 in the cookbook, "Five ingredient, 15 minute recipes." This recipe has a Weight Watchers point's value of 7, and nutritional analysis is 322 calories, 4.7g fat, 28.3g protein, 39.6g carbohydrates, 0.4g fiber, 194g cholesterol, 392mg sodium, 78mg calcium.
Sweet and Spicy Shrimp
Serves 8
Ingredients
2
Lbs.
Shrimp, large 25-31 count, peeled and deveined
1
Tbsp
Cajun Spice blend
2
Tsp
Olive oil
1
Cup
Orange juice
½
Cup
Apricot preserves
4
Cups
Hot cooked rice
3
Each
Green onions, chopped
Procedure Steps
1.
Combine the cleaned shrimp with the Cajun spice blend and reserve.
2.
Combine the orange juice and apricot preserves in a small saucepan and heat until the preserves are melted into the orange juice, continue to simmer until slightly thickened.
3.
Heat the olive oil in a very hot sauté pan over high heat and add the shrimp. Sauté the shrimp evenly on all sides until almost pink, then add the orange juice mixture to the shrimp. Heat through until shrimp are pink, but not over cooked.
4.
Serve each portion with ½ cup of cooked rice and 3/4 cup of the shrimp and sauce. Garnish with the green onions.
Question: Are you giving up anything for the Lenten season? Are you giving back anything as alms-giving to support your community?