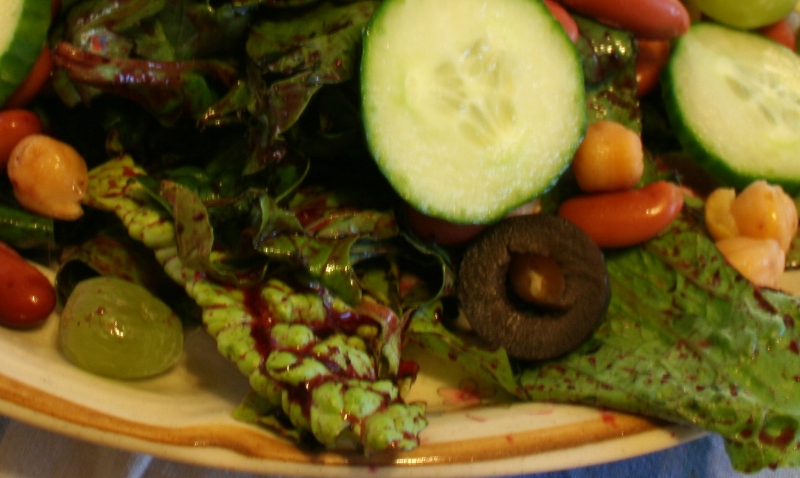 Inspired from the Eat To Live book by Dr. Joel Fuhrman, M.D., the original recipe is found on page 212 and is named Brainy Blueberry Dressing.
The original recipe calls for half a pack of frozen blueberries, and because my pack was bought from BJ's warehouse, I am sure it was not intended to be half that pack. This is the only gripe I have about the ETL book recipe section is that some assumptions are made about package sizes.
Today it seems that what was known as the typical package size has changed, more so recently with the economic downturn. For example, how many recipes do you see that call for a pound of a certain ingredient, and only to find at the store that the new weights for the ingredient in question are something like 12 ounces (3/4 of a pound) or 14 ounces, just 2 ounces shy of a pound. The price stays the same and the producer keeps their cost in line by reducing the product size. Even though I don't buy them any more, I am waiting for the day when a bag of chips in a vending machine has about 2 chips in the bag for $.50 cents.
So here is my recipe that I sort of just threw together based on the ingredients and assumed quantities, adjusted for flavor, I also added some honey to our version, the original has none. The original also used lemon juice and we had none, so we used 1/2 the amount of lime juice as a substitute.
Ingredients
2
Cups
Frozen blueberries
1/4
Cup
Raspberry vinegar
1/4
Cup
Honey
1/2
Tbsp
Lime juice
Procedure Steps
1.
Put all ingredients into a blender and blend until smooth.
This recipe was prepared on Eat To Live, Week 4, and linked from Eat To Live, Week 4 Recap of our ETL diet and lifestyle, you can follow our complete progress at Eat To Live.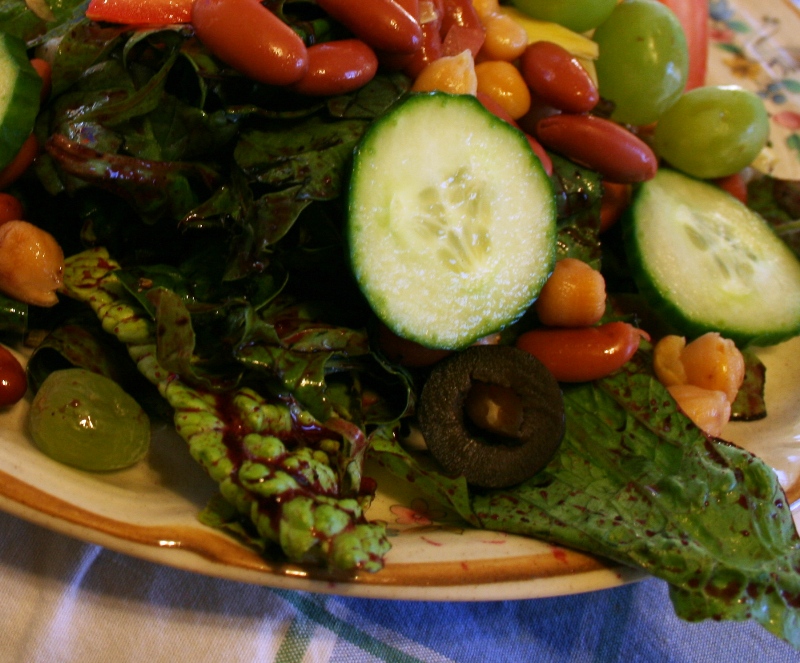 A typical Eat To Live salad tossed with the blueberry dressing.