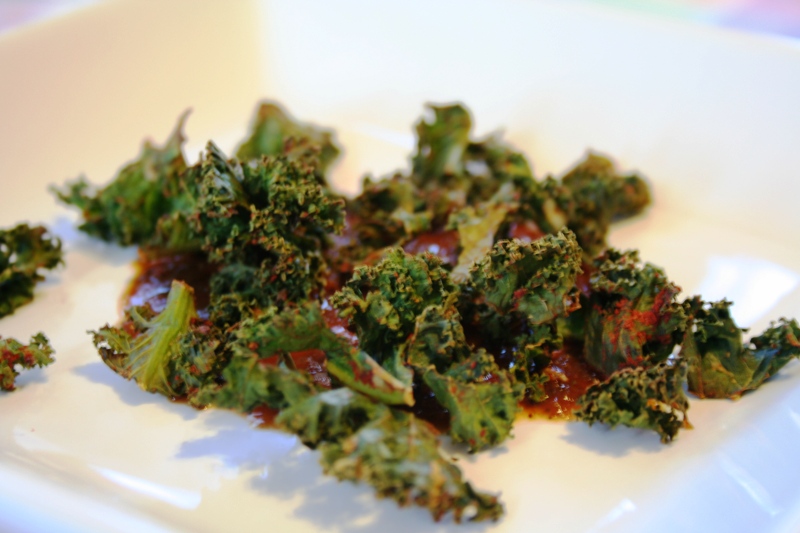 Taking my Fire Roasted Tomato Sauce I created this dressing to serve with our ETL Salad.
This dressing has a great flavor, and the only salt is from the original fire roasted tomato sauce. Just put all the ingredients in the blender or food processor and when smooth you have a fantastic non-fat, low-salt dressing. The image shows the dressing with some baked kale chips.
Ingredients
3
Cups
Fire Roasted Tomato Sauce
½
Cup
Balsamic vinegar
¼
Cup
Lemon juice
1
Tsp
Garlic, minced
1
Tsp
Italian seasoning blend
1
Pinch
White pepper, ground
Procedure Steps
1.
Place all ingredients into the bowl of a blender or food processor and blend until smooth.