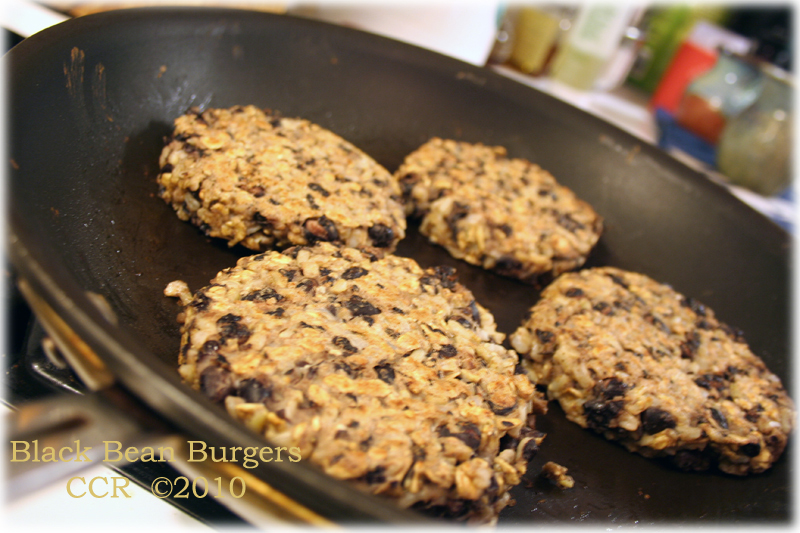 These meatless meal burgers, served with fresh sliced tomatoes, lettuce, and fresh salsa, with a sprinkling of Gorgonzola cheese. Alternatively, add some guacamole and sour cream for that southwest jolt of flavor in these easy and quick to make burgers. Moreover, we did not miss the meat in these burgers, the beans, brown rice with oatmeal give you enough filling fiber rich ingredients, and it was hard to tell there was no animal protein in them at all.
Ingredients
2
Cups
Black beans, cooked, rinsed and drained
1
Cup
Brown rice, cooked
½
Cup
Oatmeal, dry
2
Lg
Eggs, lightly beaten
½
Tsp
Garlic salt
½
Tsp
Fresh cracked black pepper
½
Tbsp
Olive oil
4
Each
Whole wheat hamburger buns
4
Leaves
Lettuce leaves, washed and dried
1
Cup
Salsa
½
Cup
Gorgonzola cheese, crumbled
Procedure Steps
1.
Place black beans in a medium bowl and slightly mash some of them with a fork or potato masher, leaving about half of them whole.
2.
Stir in the rice, oatmeal, eggs, garlic salt, and fresh black pepper. Mix well to incorporate. Then divide the mixture into 4 even portions, shaping into 1-inch thick patties.
3.
Heat olive oil in a large non-stick pan over medium heat and brown the patties for 4 to 5 minutes on each side, or until browned and heated through.
4.
Place each patty on the bottom portion of each bun, then top each with ¼ cup of the salsa, 2 tablespoons of the Gorgonzola cheese, and add lettuce and tomato to the top half of the bun.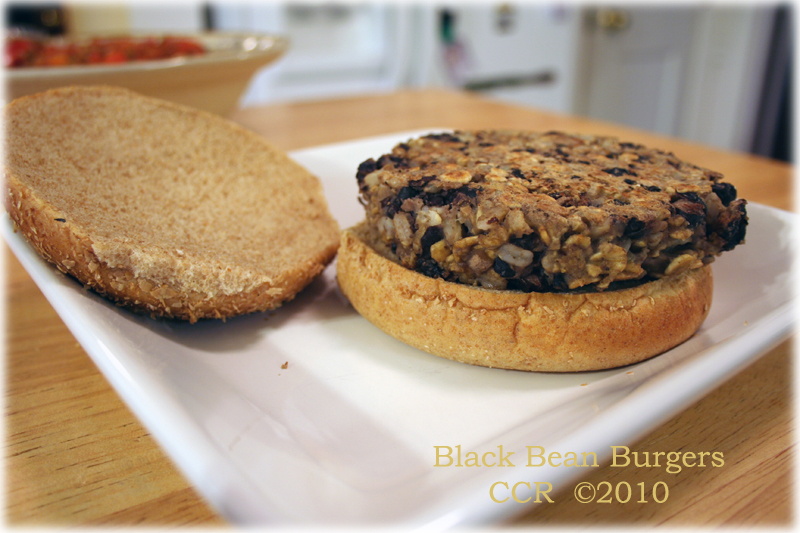 Patty on the bun
Patty on the bun, with lettuce and salsa
Patty on the bun, with lettuce, salsa and Gorgonzola cheese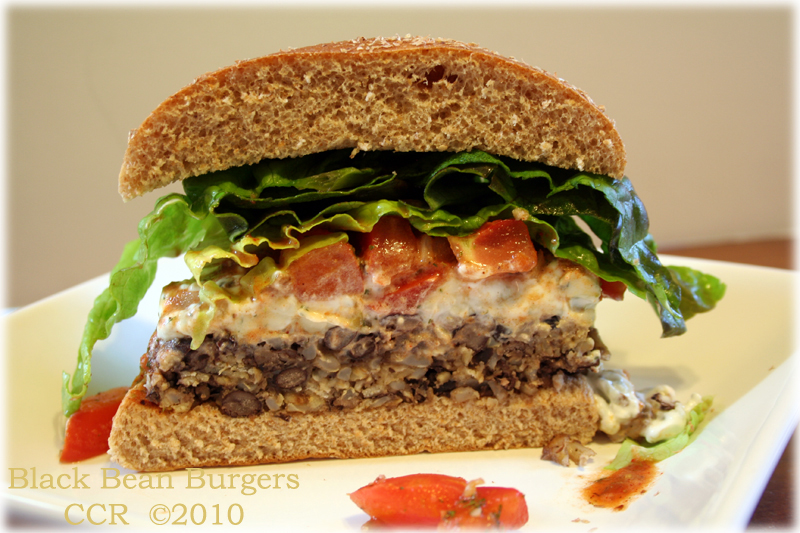 Patty on the bun, with sour cream, salsa, and lettuce, then cut in half