Several of them are in the front yard, one on the side yard, and eight in the back yard. What are these subversive plots!
Here are several of them in full summer glory…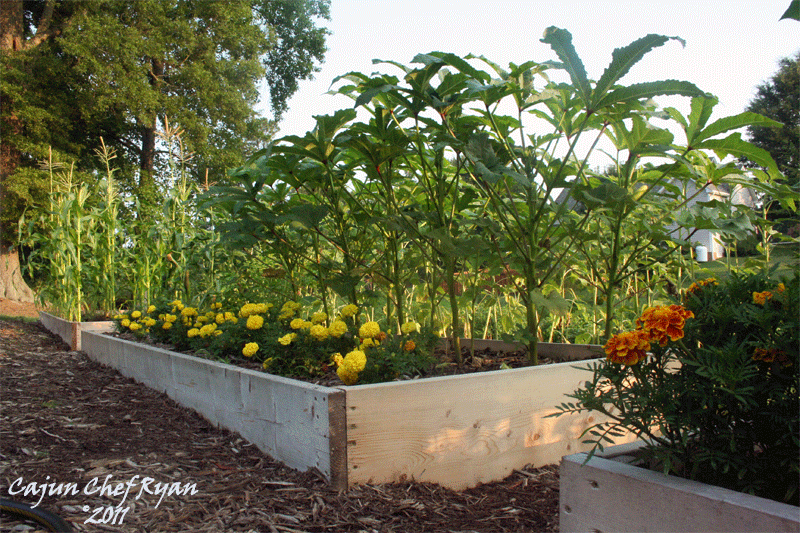 Subversive Garden Plots
And now…how to grow a revolution in your own yard!
Gardens….of course!
Check out the inspirational video and find out how you can help change the world of fresh food today!
About the video!
Roger Doiron is founding director of Kitchen Gardeners International, a network of people taking a hands-on approach to re-localizing the global food supply. Doiron is an advocate for new policies, technologies, investments, and fresh thinking about the role of gardens. His successful petition to replant a kitchen garden at the White House attracted broad international recognition. He is also a writer, photographer, and public speaker.
Brought to you by…
In the spirit of ideas worth spreading, TEDx is a program of local, self-organized events that bring people together to share a TED-like experience. At a TEDx event, TEDTalks video and live speakers combine to spark deep discussion and connection in a small group. These local, self-organized events are branded TEDx, where x = independently organized TED event. The TED Conference provides general guidance for the TEDx program, but individual TEDx events are self-organized.* (*Subject to certain rules and regulations)