Foodbuzz Newman's Own Video Feature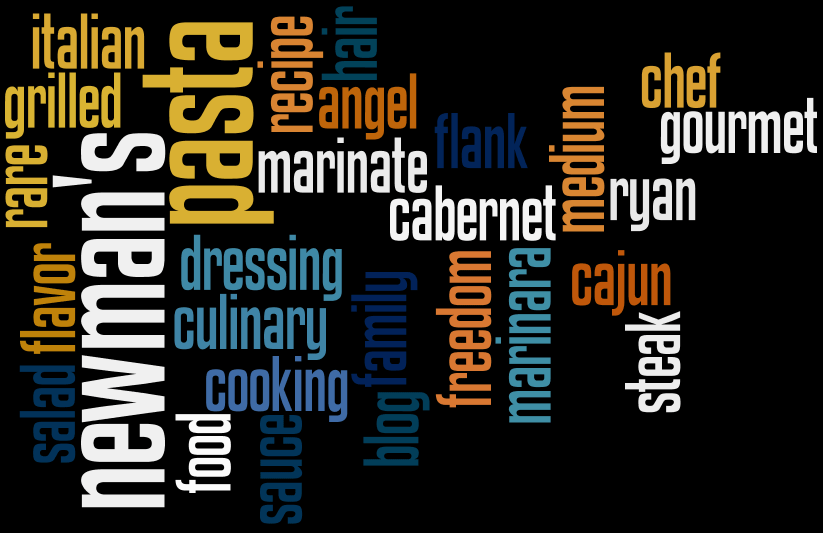 So, about a month or so ago the Foodbuzz Tastemaker program offered me a chance to propose a menu using Newman's Own products. And about a week and half ago I recieved a box in the mail with a Flip Video HD camera and three jars of pasta sauce and three bottles of salad dressing. Thank you Newman's Own and Foodbuzz for the great products.
Here is the recipe proposal, recipe, and video!
Recipe Proposal: Recipe: Newman's Own Grilled Flank Steak
Using Newman's Own Family Recipe Italian Salad Dressing as part of the marinade for flank steak, this is allowed to marinate 10 minutes. Then the marinated flank steak is grilled for about 4 minutes per side, or until medium rare. In the meantime, a sauce is made utilizing some of Newman's Own Cabernet Marinara Pasta Sauce to create a flavorful and tasty dish with a side of angel hair pasta.
Newman's Own Grilled Flank Steak with Angel Hair Pasta
Ingredients
For the flank steak
1
lb
Flank steak
¾
Cup
Newman's Own Family Recipe Italian Salad Dressing
2
Tbsp
Green onions, chopped
1
Tbsp
Honey
1
Tsp
Ginger, ground
2
Tbsp
Soy sauce
2
Tsp
Orange zest
2
Tsp
Cajun Spice Blend
2
Cloves
Garlic, minced
For the pasta
½
Tbsp
Olive oil
½
Lb.
Angel hair pasta, prepared to package directions
2
Cups
Newman's Own Cabernet Marinara Pasta Sauce, heated
To taste
Salt and fresh black pepper
2
Tbsp
Fresh rosemary, chopped
½
Cup
Fresh grated Parmesan cheese 

Procedure Steps:
1.
Trim any fat from the flank steak, and then set aside inside a gallon sized zip-type bag.
2.
In a small bowl combine the remaining flank steak ingredients and stir well until the honey is dissolved. Add the marinade ingredients to the bag with the flank steak. Allow to marinate for at least 10 minutes or overnight if time permits.
3.
Remove flank steak from marinade and allow it to drain. Prepare your grill with hot coals, or use a very hot griddle, or heat the broiler for indoor cooking. Sear the flank steak for about four minutes on each side. Remove from the heat and allow the flank steak to rest for about five minutes, then slice into thin strips across the grain.
4.
While the flank steak is grilling, for the pasta heat the olive oil in a large sauté pan over medium heat. Add the prepared angel hair pasta, and toss to coat well. Then add the heated marinara pasta sauce and stir well to coat the pasta. Season with the salt and fresh black pepper to taste 
5.
Transfer the pasta to a serving platter and garnish with the fresh chopped rosemary and the fresh grated Romano cheese.
To Serve: Portion four ounces of the flank steak and one-quarter of the pasta on each serving plate. Garnish with more fresh grated Romano cheese and fresh chopped rosemary
Yield: 4 servings
Here are some great tips for making your own videos while cooking in your kitchens!
Video Tips
Tips on making videos by Lauran Zabaneh: http://www.youtube.com/user/foodbuzz#p/u/2/OhyAaQseYIo
De-clutter your kitchen
Pre-heat oven or stove
Prepare and measure out all ingredients before you begin to film
Have fun
Don't be afraid to be a little silly
Keep things light hearted
Focus on the recipe steps, don't show the full time it takes to cook a dish
Use transitions to show a change in time
Getcreative
---
Bon appetite!
CCR
=:~)
©2011 CCR