After a brief and welcome 5-day vacation where we celebrated Monique's birthday with Ben and Carol in Miramar Beach Destin, FL, we returned home yesterday to find plenty of produce ready to pick from our garden. Cucumbers, patty pan squash, yellow squash, blueberries, poblano peppers, Shishito peppers, okra, and tomatoes were ripe for the picking. I actually picked 19 cucumbers this morning, yesterday I picked just over 500 blueberries (two pints) and determined that a pint of them includes around 250 of the little blue gems.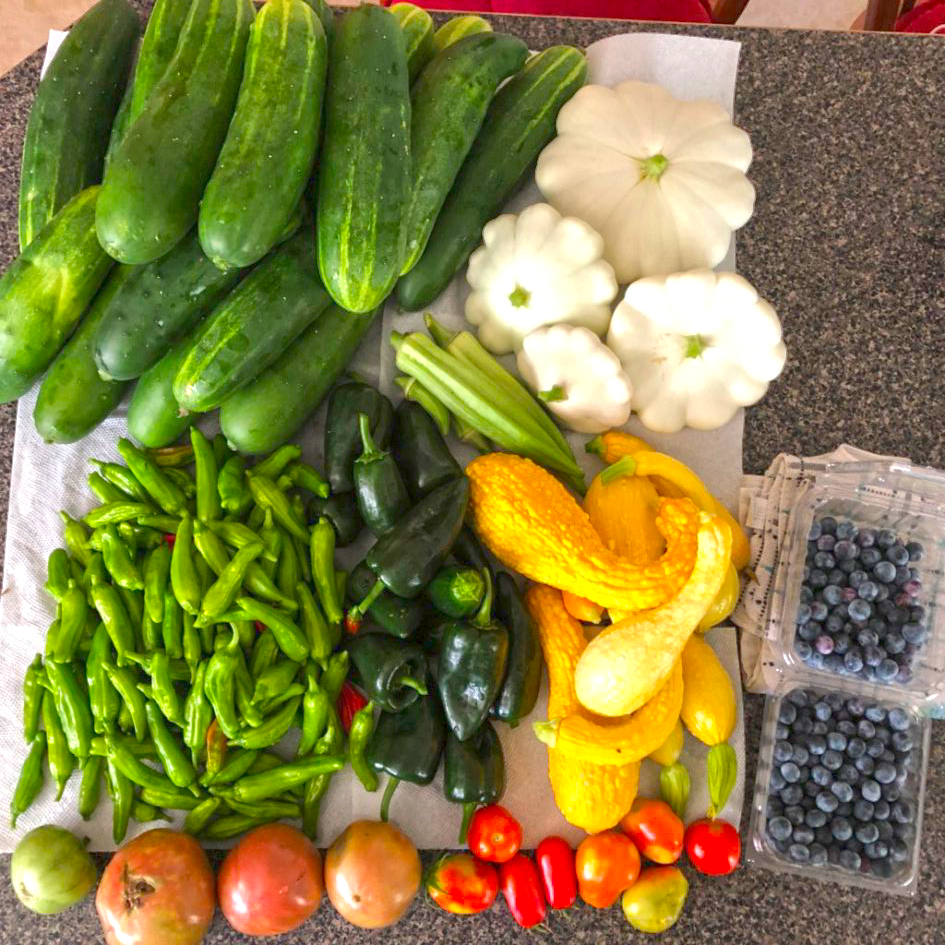 Before our trip last week, I had harvested fourteen cucumbers, four patty pan squash, two yellow squash, two zucchini squash, a gallon of Shishito peppers, and two pints blueberries that we carried along for the vacay and ate during our stay.
One of the few photos I took during our vacation because my iPhone storage is just about full, ugh!