This is a sneak peek into one of the first recipes in the book from the breakfast chapter.


Cafe Au Lait and beignets are a treat at Cafe du Monde, and now you can make these tasty, deep-fried morsels in the comfort of your own home. Bread flour is the key to a delightful beignet because it has a higher protein content- near 12 percent more than all-purpose flour. The extra protein allows the dough to produce more gluten, which gives it body, strength, and elasticity.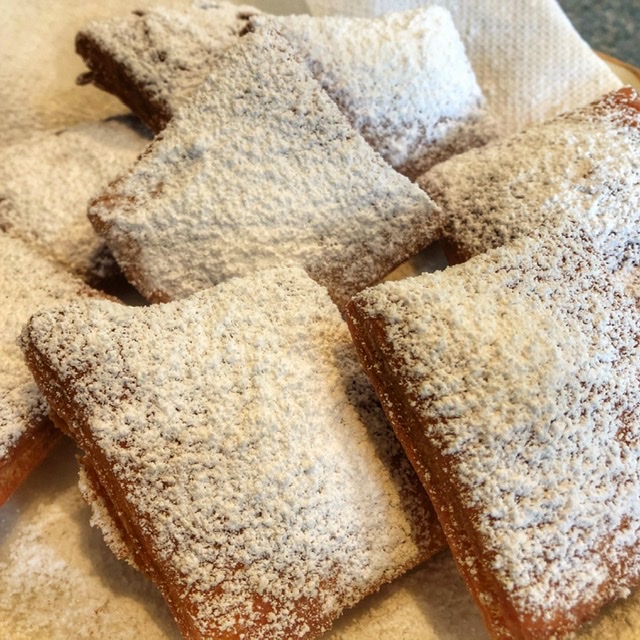 Ingredient list

2 tablespoons granulated sugar
3⁄4 cup warm (110°F) water
1 packet active dry yeast
1/⁄2 cup evaporated milk
1 large egg, beaten
1/2 teaspoon salt
3 1/2 cups bread flour, divided
2 tablespoons unsalted butter, at room temperature
1 quart peanut oil
1 1⁄2 cups powdered sugar
Steps

1.In a medium bowl, dissolve the granulated sugar in the water. Sprinkle with the yeast and allow it to develop, forming small bubbles, for 5 to 10 minutes.
2. Stir in the milk, egg, and salt and blend well. Add 2 cups of the flour and stir to combine well. Stir in the butter, then stir in the remaining 11⁄2 cups flour. Trans- fer the dough to a floured work surface and knead until the dough is smooth.
3. Transfer the dough to a large greased bowl, cover with a dish towel, and allow to rise at room temperature for about 2 hours, until doubled in size.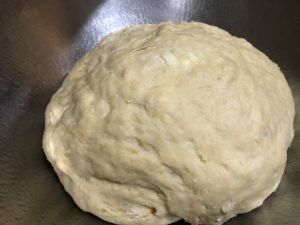 4. When ready to fry the beignets, heat the oil in a deep fryer, large Dutch oven, or large saucepan to 350°F.
5. Meanwhile, with a lightly floured rolling pin, roll out the dough on a floured work surface to a 1⁄4-inch thickness. Cut the dough into 3-inch squares.

6. Fry the dough squares in batches in the hot oil for about 2 minutes per side, turning them when they are light golden brown.
7. Once fried, drain the beignets on several layers of paper towels. Transfer to a serving platter, sprinkle with the powdered sugar while still hot, and enjoy immediately.