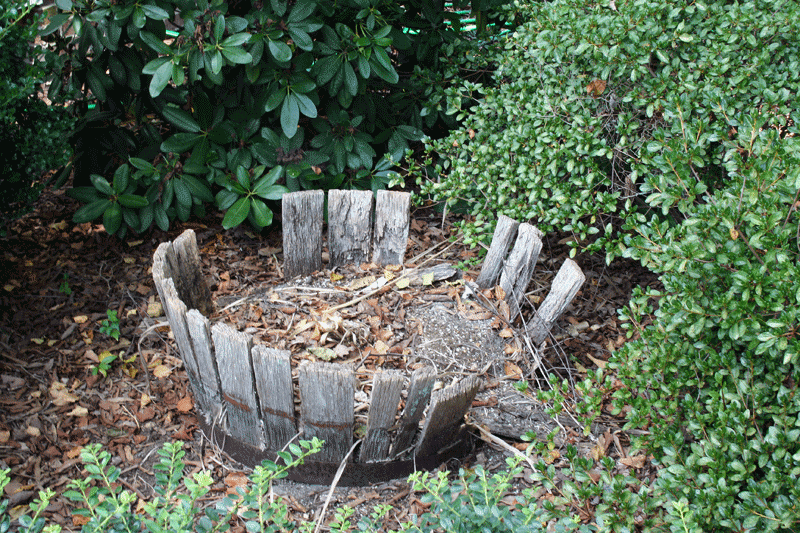 Join us in helping to decide what edible plant to put down in this old barrel planter. For the past two years we have grown lemon grass in the planter with great success. This year since we were out of town a lot during the past few months and combined with the drought conditions in our area we decided it would be best to scale back our planting this growing season.
Well, mother nature fooled us again and has blessed us with good rainfall every week for the past couple of months. While the prognosticators say we are still in a moderate drought, Falls Lake is only 2 inches below full stage. So now that we are into the last weeks of summer and approaching fall soon we were thinking of what we could plant here and still get something to eat out of it in the next couple of months.
We want your help in deciding what would be a great edible plant to grow in our old barrel planter.
The contest winner gets a choice of one free jar of either my Cajun Chef Ryan's Cajun Spice Mix or one free jar of my Finger Lickin' Rub Spice Mix.
Rules
The selected plant must be able to produce edible portions, meaning you can cook parts of the plant or eat parts of the plant in raw form.
It must be a plant that can grow with moderate sunlight. The planter is located on the south east facing corner of the house and gets about 6-8 hours of indirect and 4-6 hours of direct sunlight a day. Remember the daylight is getting shorter now so the hours of available sunlight are diminishing.
To enter the contest you must have a registered account with Cajun Chef Ryan (CCR). Your Cajun Chef Ryan online account must include a valid email address, screen name, and real name.
Only one entry is allowed per registered CCR account.
To submit your contest entry please post your suggested edible plant in a comment on this posting thread or send an email to cajunchefryan@rymocs.com. If posting your entry by email be sure to include your CCR screen name, real name and use your valid email address that is registered on your CCR account. 
Comments from Food Buzz  friends and members are always welcome, but to be considered a valid entry for this contest you

must

register online with Cajun Chef Ryan to submit an entry. 
In the case of a tie or where multiple entries are submitted for the selected winning plant then each entrants name will be written on a sheet of paper for a drawing and one (1) winner will be selected.
Deadline for entry is 23:59:59 Eastern Daylight Time (EDT) on Sunday, August 31, 2008.
The winner will be selected on September 1, 2008 and will be notified by email within one business day.
To qualify for and receive the winning one (1) jar of spice mix you must have a valid mailing address.
The winning spice mix will be mailed via USPS Priority Mail upon confirmation of the winning entry valid mailing address.