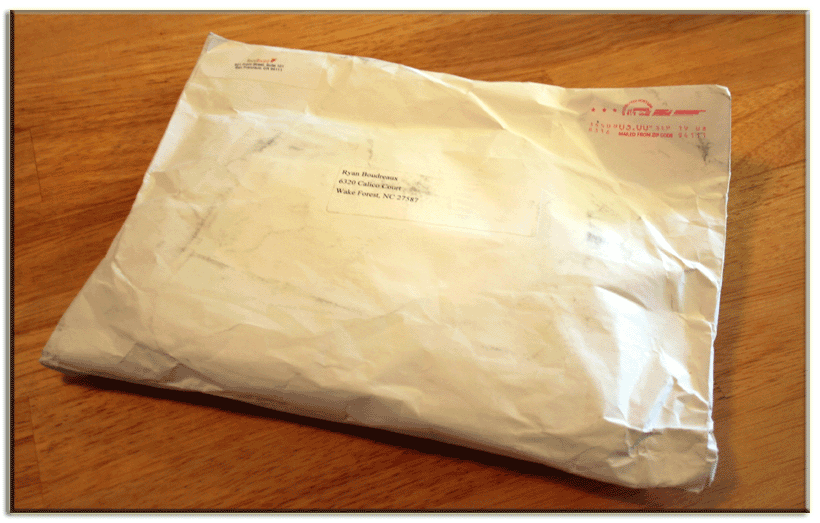 When I got home yesterday afternoon I glanced over to the kitchen prep table and I saw a package with a Foodbuzz return label on it, right then and there I knew that it was my turn to feel the joy! Yes!!! My much anticipated Foodbuzz apron and rubber spatula had arrived!
In celebration of the official public launch of Foodbuzz on the Internet the San Francisco, CA organization has been sending out these gifts to their Featured Publishers, who are foodie bloggers from around the world that make regular posts and contributions linking their blogs to the Foodbuzz site.
Since I started the Cajun Chef Ryan blog site in May of this year I have submitted over 100 posts to the Foodbuzz site and have built up a small community of like minded folks along the way, and I just joined Foodbuzz in July, or just two months ago. It is a great way to drive folks to your foodie blog site, and also a great way to learn new culinary treats and traditions from around the globe.
Yesterday I submitted an entry in the Foodbuzz October "24 Meals, 24 Hours, 24 Blog Posts" and hope to be selected with my proposed "State Fair Foods at the North Carolina State Fair", the date for the event is Saturday, October 25, 2008. Have not heard back from them yet, but should I be selected there is a stipend award included with the selection to help fund the foodie event. Fingers and toes are all crossed!
I'm looking forward to using the new Foodbuzz tools when I get back into the kitchen.
Thanks go out to the Foodbuzz team for the neat kitchen tools!