Guest Blog Post: Paulette of "Cooking up a Storm All over the World"

Cooking up a Storm All over the World logo
Cooking up a Storm All over the World is the creation of Paulette Motzko, and her site offers her own recipes, members recipes, photos of her favorite and members favorite creations, it has a cooking discussion forum, videos that teach how to cook, kids in the kitchen, quotes and prose, and much more! I encourage you to check out her wonderful foodie community web site!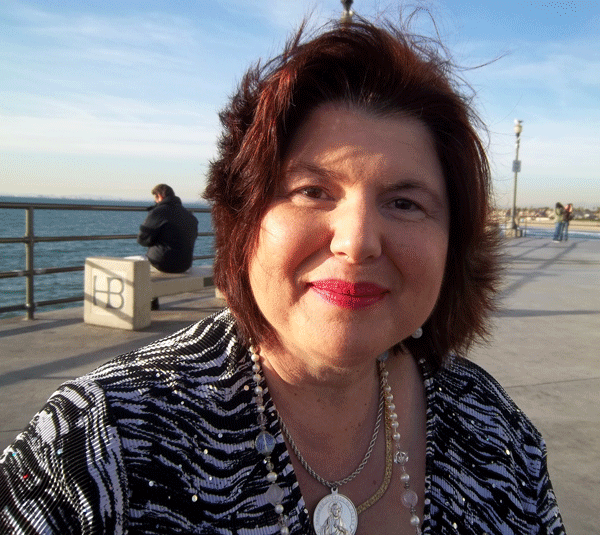 Paulette of "Cooking up a Storm All over the World"
About Paulette
Paulette was a piano teacher for 20 years when she was married to her rocket scientist husband. Several years ago she made a career change into the journalism field as a writer/editor and marketing consultant with her company called My Totally Inspired PC ©. When she isn't writing resumes, web content for website's, editing a document or researching something, she is working on her blog called "Cooking up a Storm All over the World!" http://CookingUpAStorminCa.ning.com
Follow me on Twitter & Facebook: Search "Polly Motzko"
The Guest Post and Recipe
I really hope that you enjoy this article as much as I was honored to write it!
If you have not joined my blog you just go here and fill out the few questions I created so you can meet others who love cooking and entertaining and making others smile with food!
Devil's Food Cupcakes with Nutella & Cream Cheese Filling
Created by Polly Motzko, Valentine's Day, 2/14/2011
1 Betty Crocker Super Moist Devil's Food Cake Mix
Icing of your choice: Vanilla, Cream Cheese or Chocolate Frosting or Betty Crocker White or Cream Cheese Frosting
2 teaspoons high quality almond extract like Savory Spices or other pure almond extract
(Almond and chocolate go together like a really good marriage and this intensifies the chocolate flavor.)
1-1/3 cups Water
3 Eggs
½ cup vegetable oil
Filling:
8 oz cream cheese
4 tablespoons Nutella Hazelnut Spread
The concept for these luscious cupcakes was created when I bought the pan for them that is made by Nordic Ware-at Target. I could picture the filling and how it would be done etc…and was only a matter of time to make them for Valentine's Day. You can make these for your Valentine and those you love ANY day of the week though and any time of the year.
NOTE: There will be more filling left over for more than these 24 cup cakes. You can save it in the fridge and make others in other flavors if you like. I rarely buy cream cheese and had no other use for it other than making this very rich but GOOD filling. You could make another kind of cup cake like vanilla or white cake and fill with this too, and it would be really lovely.
If you want to use your favorite chocolate cupcake recipe in place of the cake mix, you are more than welcome. This doubles well and you can make them and freeze them if you like. If you loved this recipe, by all means join my blog called "Cooking up a Storm All Over The world!" at:http://CookingUpAStorminCa.ning.com and tell me where you heard about my blog. If you made this recipe, then post your pictures of it there too.
METHOD 1 – You can add a melon ball full of the filling to each cupcake before baking, just fill the cupcakes slightly less full and add a dollop of the filling then cover with more batter. (If you make cupcakes and bake all the time, you might want to invest in one of these Nordic Ware Batter dispensers like I got. I love it and it works really great, without spilling batter all over the place!
METHOD 2 – Put the cream cheese Nutella filling in your fridge for a few hours until not quite solid. On thoroughly cooled cupcakes take about a melon ball full of the filling and put it in between the cup cake halves. I used a special mold by Nordic Ware that had room to put fillings-an indentation and then they are put together like sandwiches. You can half a large cupcake and do the same thing with it though. J
Yield: about 24 cupcakes
Bake for about 20 minutes, or until done at 350 degrees
Cool and ice with whatever frosting you like. I used Betty Crocker Cream Cheese Icing but you could use a fluffy white or even a chocolate ganache.
Devil's Food Cupcakes with Nutella & Cream Cheese Filling
Thank you so much Paulette for sharing with us this wonderful cupcake recipe with Nutella and cream cheese filling!
Bon appetite!
CCR
=:~)
©2011 CCR