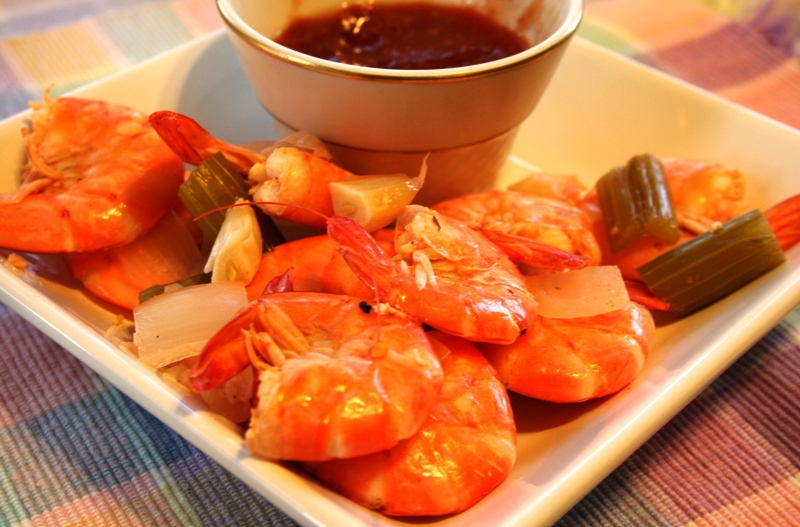 More than one way to make a cocktail …sauce that is!
Dining Out
There are many ways that I make a cocktail sauce, and sometimes it depends on where we are.
For example, most restaurants do not have what I call very good cocktail sauces. Because they skimp on ingredients or just don't have a good preparation at all in their repertoire. One thing I love with fresh seafood is a really good cocktail sauce. Some restaurants will give you the ingredients to make your own cocktail sauce at the table, some do not.



For example, at Casamento's you can make a really good cocktail sauce at the table, because they give you ketchup, prepared horseradish, lemon wedges (for the juice) hot sauce, and Worcestershire sauce. These are the basic ingredients in my restaurant table cocktail sauce. Notice in the image on the right and in the middle of the raw oyster platter, the green ramekin has a cocktail fork stuck in a lemon wedge, and then see the ketchup squeeze container next to the Lea & Perrins, the other ingredients are hidden behind my Dixie Beer and cracker tray.
At Home
The cocktail sauce that I typically jut throw together and usually at the last minute before we sit down to a mess of boiled shrimp or seafood is one I just eye-ball because the amount changes every time. However, a typical small batch consists of the following ingredients and these are all just mixed together until well incorporated: (the quantities are approximate, and your mileage may vary on taste)
Ingredients
1
Cup
Ketchup
1
Cup
Chili sauce, tomato based
1 ½
Tbsp
Prepared horseradish
½
Tbsp
Crystal hot sauce
1
Tbsp
Fresh squeezed lemon juice
½
Tbsp
Worcestershire sauce
Restaurant Recipe
This is the restaurant style recipe that I have used over the years and has always proven to be a classic and a hit no matter which restaurant or facility it was prepared or served. While it might seem quite an institutional recipe, it is quick and easy to make and keeps for days. Just mix all ingredients in a large bowl until well mixed, cover and store under refrigeration.
Ingredients
1
#10 can
Ketchup
1
#10 can
Chili Sauce
2
Cups
Horseradish, prepared
2
Cups
Worcestershire sauce
½
Cup
Crystal hot sauce
1
Cup
Lemon juice
This recipe was prepared on Eat To Live, Week 1 Day 5 and 6, and linked from Eat To Live, Week 1 Day 5&6 of our ETL diet, you can follow our progress at Eat To Live.
This recipe also is referenced in the post Boiled Shrimp and Shrimp Stock